MISSION 
The Mission of Sa'aMaqs Studio is to maintain a physical space to elevate Indigenous Artists through membership and residency, engage community specifically youth and elders, increase cultural knowledge of traditional and contemporary Indigenous art across communities and support the visual voice of social justice movements.
THE STUDIO
Sa'aMaqs Studio is a non-profit focused on the importance of a physical creative space for Indigenous artists to work, grow, learn and collaborate with other Indigenous artists while contributing to increased cultural knowledge of traditional and contemporary Indigenous art across communities. Sa'aMaqs Studio is a one of a kind space that brings artists and community members of all ages together to engage in generational knowledge exchange. The Studio will form partnerships with other artists and Indigenous organizations in order to strengthen support, funding and participation. 
Membership and fees for artists will vary on their needs and wants on a monthly or annual basis. Membership fees will cover some version of dedicated or shared working space, tools and materials, mentorship, gallery space and will require some volunteer teaching of community classes. This full circle engagement will help artists help artists while sharing medium knowledge with the greater community. 
Community classes will increase cultural knowledge, community engagement and create space for blossoming artists to grow. These classes will reach across generations and will also be mobile in order to be more accessible for all community members. 
Sa'aMaqs Studio will also be a hub for Indigenous art for activisim. Art that is a visual voice that creates connections in order to mobilize marginalized communities to create positive changes for social, economic and environmental justice. 
Gallery Space will showcase artist work, provide working experience and knowledge of gallery showing. The gallery space will also create partnerships and networking within the broader community. 
Residency programming will take artists into nature to unplug and connect and reground themselves, while working along side other artists who will help inspire, motivate and educate.  Artists will network and build community through shared experiences as well as have independent working time to build their portfolio and body of work. Residency Space will be limited and occur 1-3 times a year depending on capacity and funding.  
OUR BOARD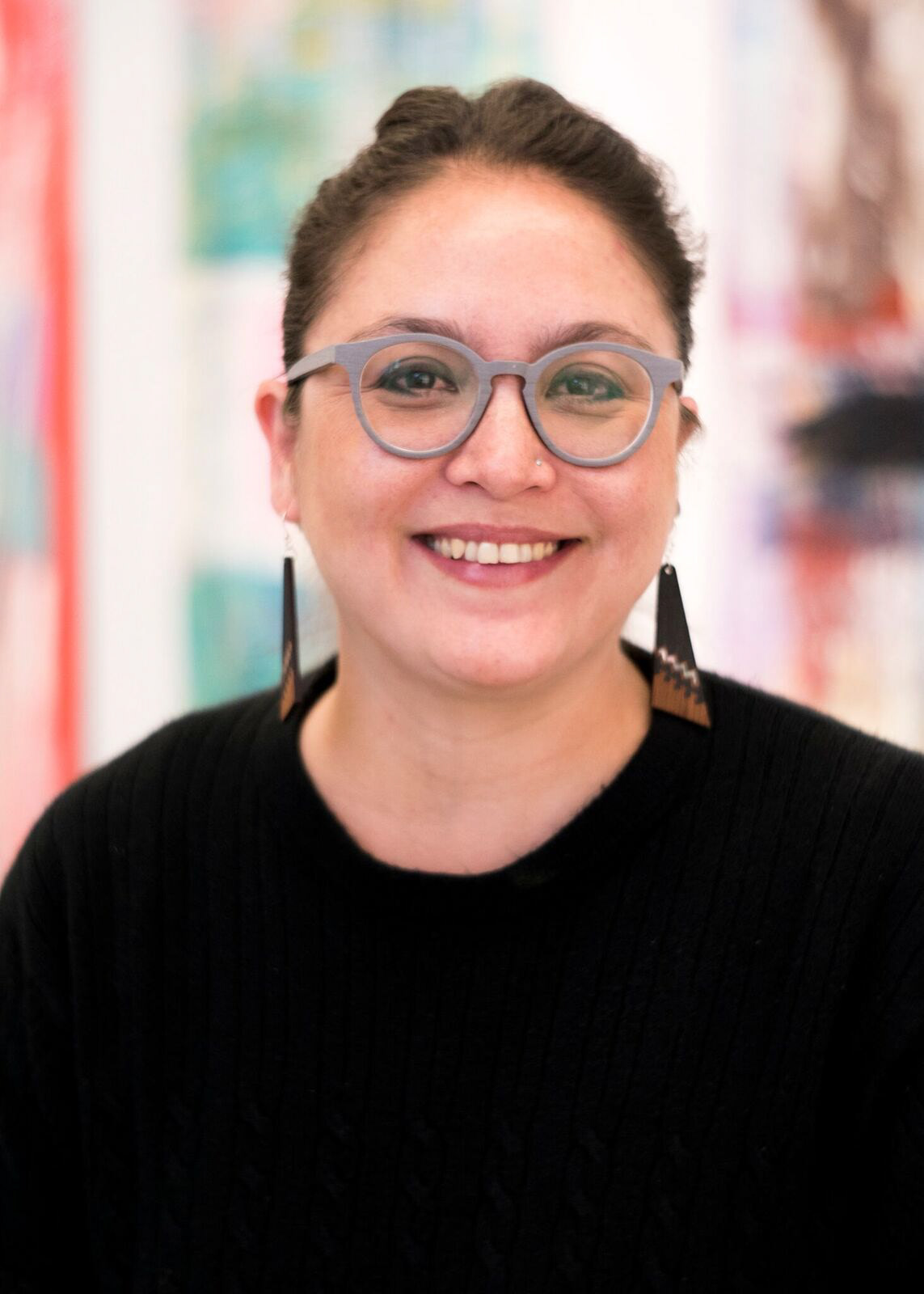 Ka'ila Farrell-Smith is a contemporary Klamath Modoc visual artist based in Portland, Oregon. She works as a professor in the Indigenous Nations Studies at Portland State University and is Co-director for Signal Fire artist residency program. In 2018, she is facilitating community based art projects for an upcoming installation responding to the theme Water in the West, at the High Desert Museum in Bend, Oregon opening in 2019. Her work has been exhibited at Out of Sight 2017 + 2016, Bridge Productions, the Alice Gallery, Institute for New Connotative Action, Linda Hodges Gallery, Museum of Northwest Art, Tacoma Art Museum, WA; Missoula Art Museum, MT and Medici Fortress, Cortona, Italy; and in Oregon at the Gretchen Schuette Art Gallery, Blackfish Gallery, and is in the permanent collection of the Portland Art Museum and Jordan Schnitzer Museum of Art. Ka'ila has recently been selected to attend artist residencies at Caldera, Djerassi, Ucross, Institute of American Indian Arts, and upcoming at Crow's Shadow. Ka'ila Farrell-Smith has a BFA in Painting from Pacific Northwest College of Art
and an MFA in Contemporary Art Practices Studio from Portland State University.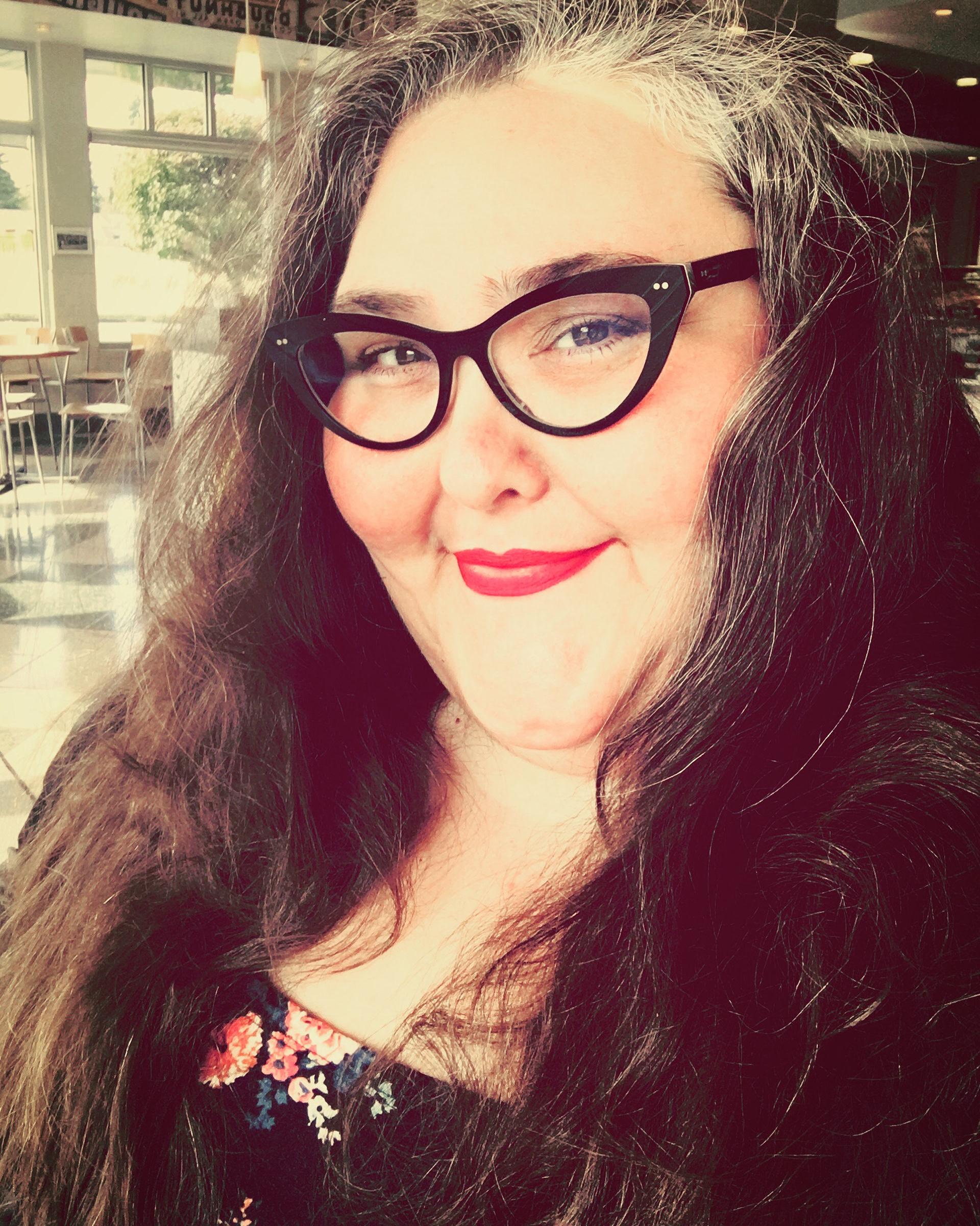 Shilo George, MS (she/her/hers) is Southern Cheyenne-Arapaho and Scottish international speaker, trainer, and owner of Łush Kumtux Tumtum Consulting, which means "a great awakening of the heart and spirit" in the Chinuk Wawa trade language. With over twenty years of experience working as a social worker in a variety of settings Shilo brings her skills, leadership, and education to her consulting and training others on systems of oppression, trauma informed care, and proactive ways that businesses and organizations can create policies and environments that that promote diversity, equity, and healing. Her workshops and presentations explore the intersections of race, sexuality, body size, and trauma, both intergenerational and personal trauma. Shilo received her Bachelor of Science in Art Practices in 2012 and a Masters of Science in Educational Leadership and Policy with a specialization in Postsecondary Adult and Continuing Education in 2017, both from Portland State University.
Łush Kumtux Tumtum Consulting
"A Great Awakening of the Heart & Spirit"
Instagram: @lkt_consulting
Brianna Bragg Brianna C. Bragg, MSW
They/She | Ihanktowan Nation
Brianna has dedicated her work to community organizing, partnering with targeted communities to navigate and challenge oppressive forces. As a two-spirit, queer, lesbian, fat, womxn of color, she practices using her experiences to forge safe spaces for folks at the intersection of multiple targeted identities. Through her equity and liberation work in education and social services, Brianna advocates for the decolonizing of policies, systems and institutions that perpetuate the white supremacists hetero-patriarchy.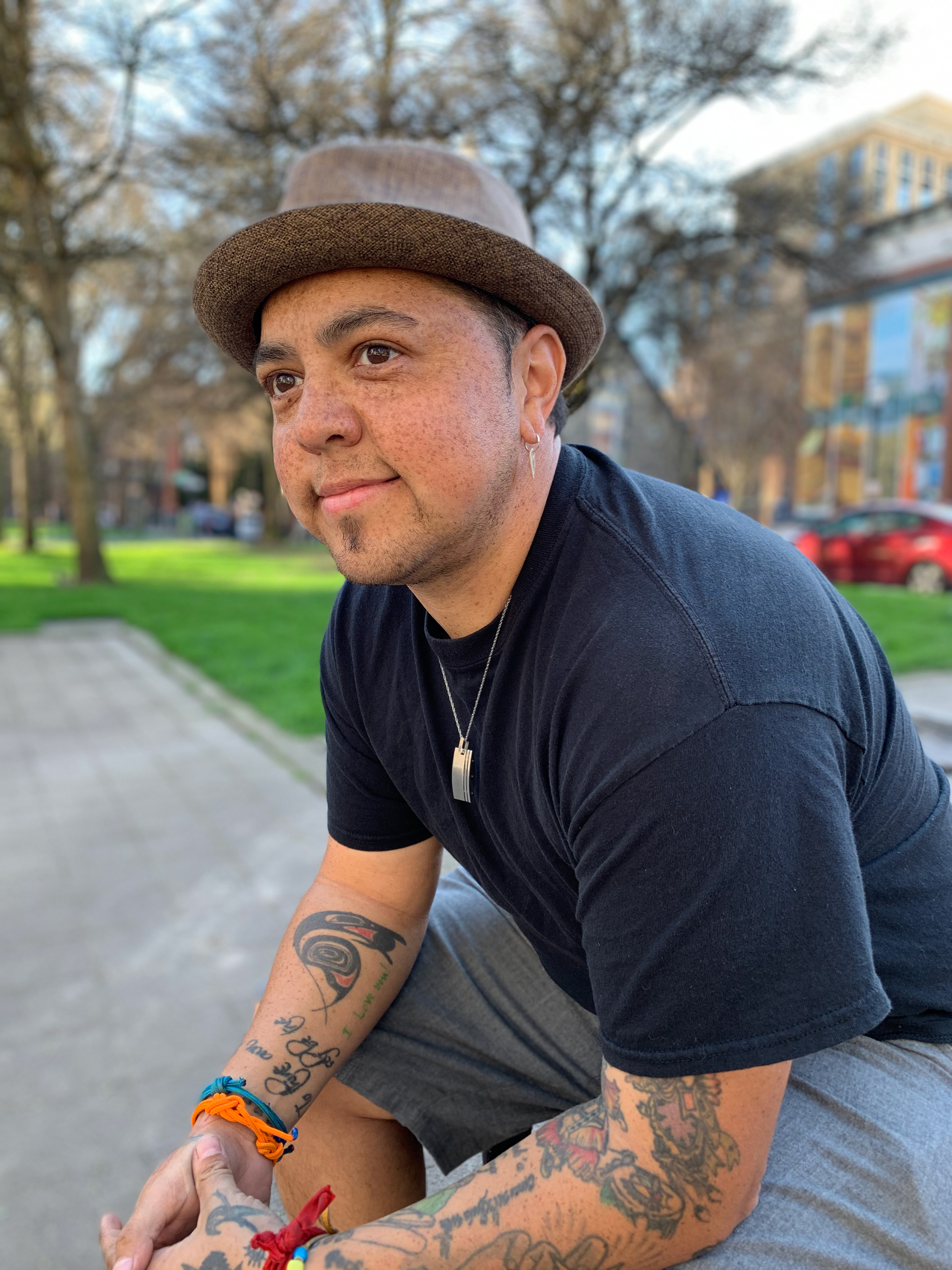 Asa Wright, MFA, Klamath/Modoc
Asa is a Klamath Tribal member and PNCA Alumni from Chiloquin, OR. He lives in Portland with his daughter and pup. Asa blends his backgrounds in public health, art and collaborative design to work on cultural revitalization, decolonization, Two Spirit reclaimation, environmental justice and positive social change. He is the Director of the newly founded nonprofit Sa'aMaqs Studio, a space that inspires, supports, mentors and elevates Indigenous working artists; educates the community on traditional and contemporary Indigenous art practices; and empowers self-determination, social justice awareness and community mobilization through art for activism.